We are so very proud to announce that Larry H. Miller Nissan Arapahoe will be participating in the annual "Stuff for Students" school supply drive. This amazing school supply drive aims to collect school supplies for both students and teachers in our local Denver communities to help offset the rising cost of these supplies. The goal is to fill an entire Nissan with school supplies ranging from backpacks to pencils, to notebooks and protractors.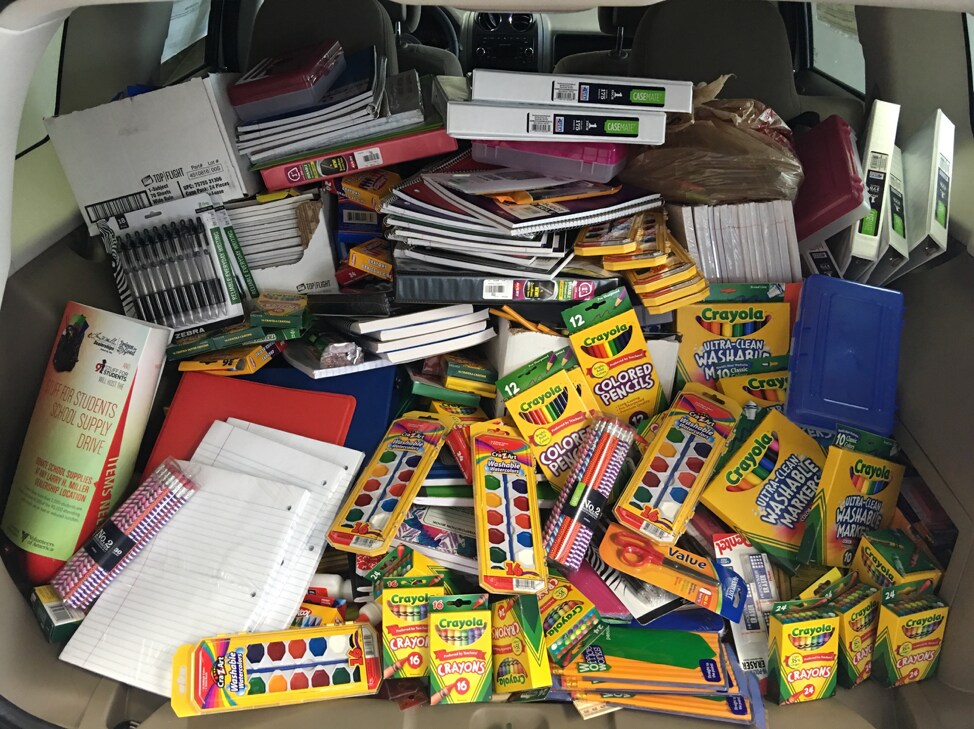 While a couple notebooks and pencils don't seem like much of a costly expense, it is estimated that the average parent will spend $510 of their own money on school supplies for their children this year. For some Colorado families, that is a heavy financial burden to bear. To help offset these costs, Colorado teachers have started to reach into their own pockets and are projected to spend an average of $656 on school supplies for their classrooms.
Stuff for Students aims to help families in need and teachers gather school supplies for their children and classrooms to relieve some of this financial burden. Larry H. Miller Dealerships have partnered with 9NEWS and the Volunteers of America Colorado Branch once again and will be accepting donations all month long.
Nearly 25,000 pupils in Colorado's public schools are affected by homelessness. The annual cost of back-to-school supplies can pose a large threat to these families' financial security — let us help these families by providing the tools their children need to succeed. Since 2015, Larry H. Miller Dealerships have raised almost $50,000 worth of school supplies and have benefitted almost 60,000 Colorado students.
Please join us in donating these essential school supplies to families in need and to our local Colorado teachers. Donations will be accepted during the entire month of August at any of the eleven participating Colorado Larry H. Miller Dealerships. Monetary donations can also be made through the Volunteers of America. Last year, Larry H. Miller Dealerships were able to raise $23,000 in monetary and school supply donations for Stuff for Students—let's surpass that goal this year!