When you are ready for an SUV or crossover to join your family, it's easy to get overwhelmed by your choices. The Nissan crew of SUV and crossover models has so many different options to choose from, making sure that you can pick the right vehicle for you. Do you want to adventure in your SUV or use to shuttle your family around town? What's the right price and size for exactly what you're looking for? Don't stress—we're here to help you out.
The Perfect Crossover — The Nissan Rogue
The Nissan Rogue, voted the 2017 family car of the year on Cars.com, is the perfect car for small and growing families. It's sleek, it's stylish, and comes with more standard safety features than competing models from different brands. The 2018 Rogue has two safety features that are standard and class-exclusive. Built right into this vehicle you'll find Blind Spot Warning and a Rear Cross Traffic Alert. Want those features on a Toyota RAV4? You'll have to pay extra.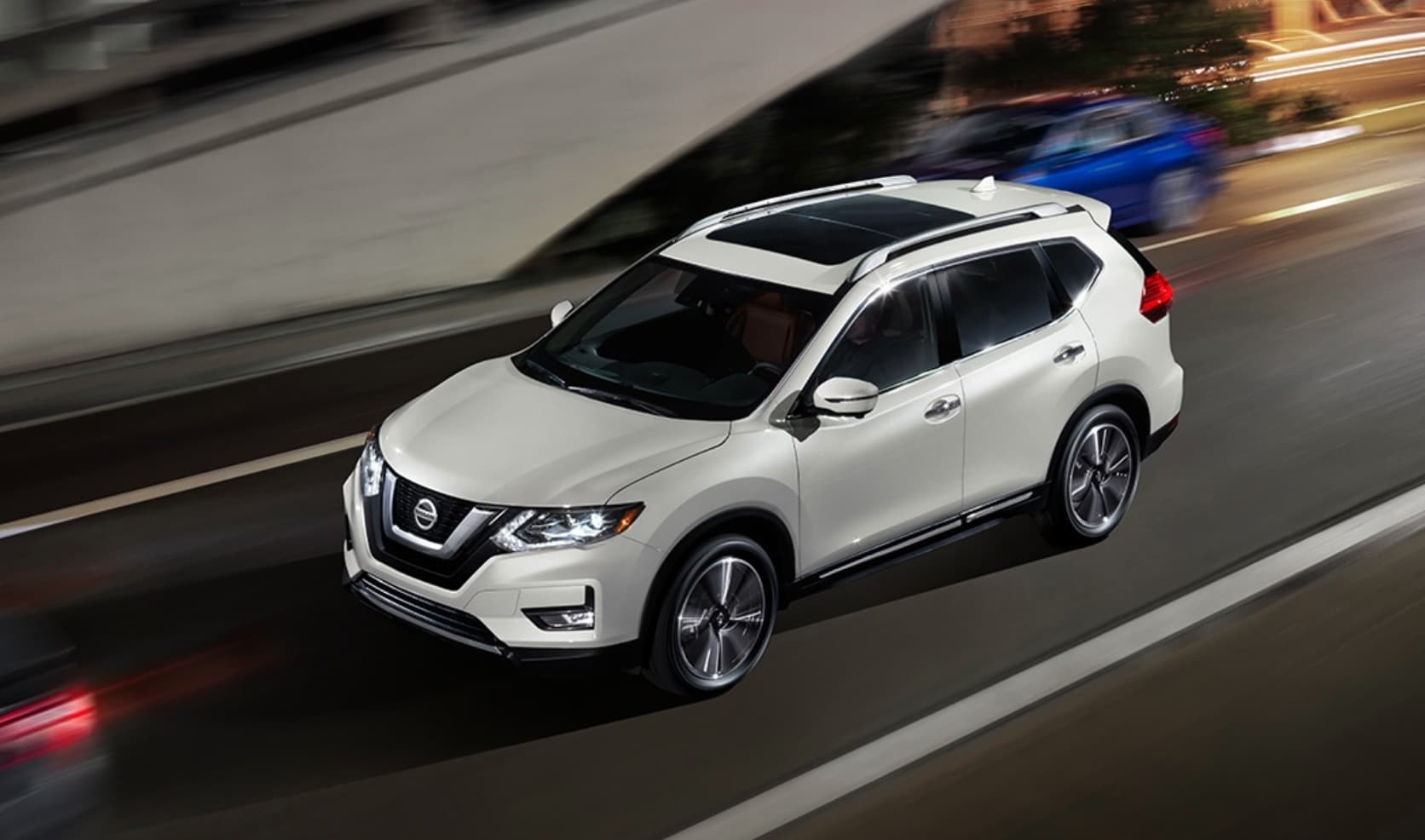 Pack a Little More Punch — The Nissan Pathfinder
When you're looking for a little more oomph in your drive, the Pathfinder is the perfect next step. If you've got a family that's on the go, this seven-passenger SUV will give you the space you're looking for if you're on carpool duty for the soccer team. There are 41.7 inches of leg space in the second row of seating in the Pathfinder—more than any competing models. Not only that, when it's time to take your family trip to the lake you'll want this car with you to tow your boat. The Nissan Pathfinder has a standard towing capacity of 6,000 pounds.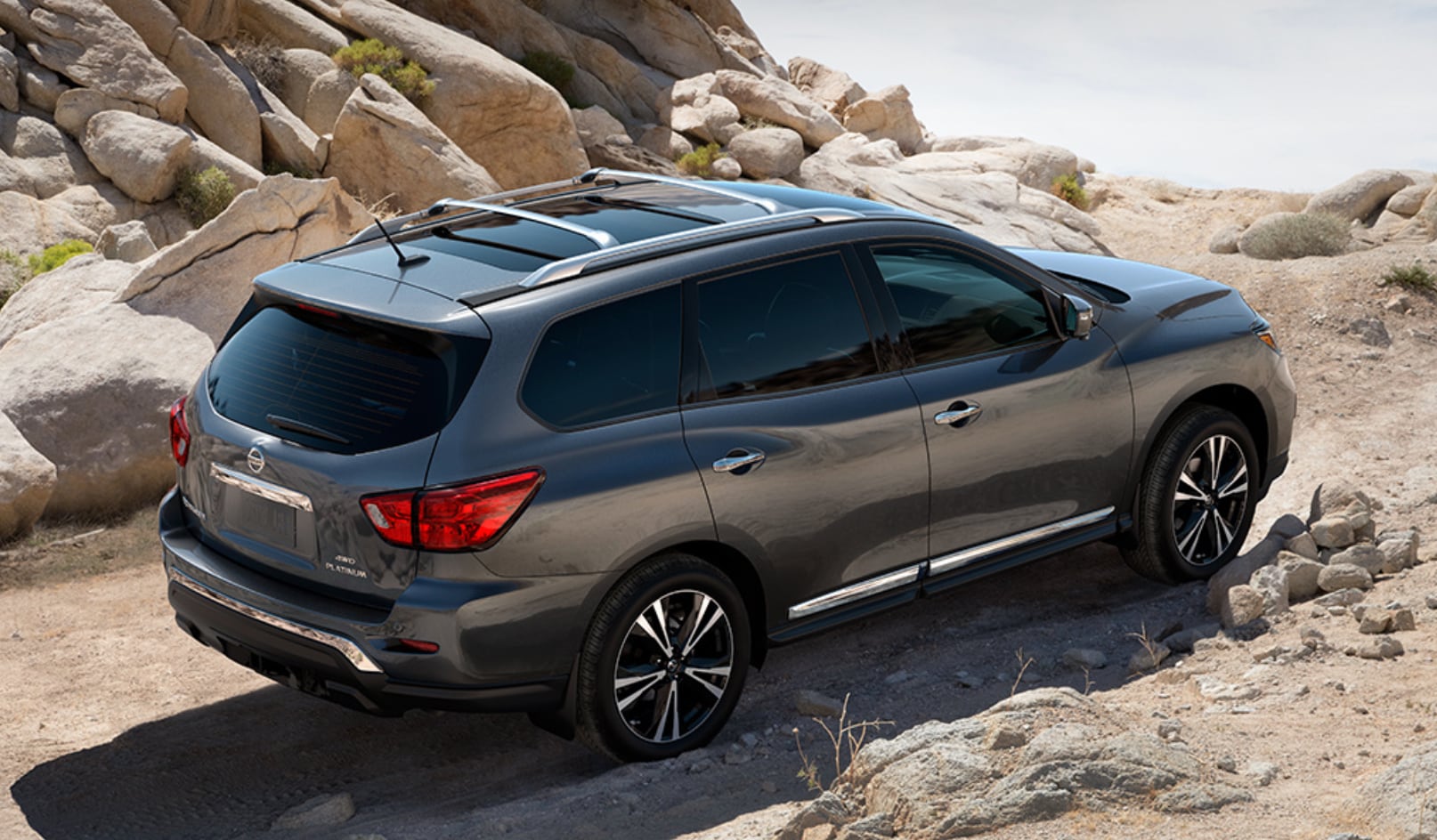 The Rugged Heavyweight — The Nissan Armada
This Nissan is named after a fleet of war ships for a reason. This SUV is big, powerful, and strong. No matter what road you're driving on, you can be assured that you'll conquer that road with style and strength. The 2018 Nissan Armada has up to 8,500 pounds of standard maximum towing capability—the competition doesn't stand a chance. When you're ready to push it, you'll need the Armada there with its standard maximum horsepower of 390 HP. Don't worry—this war horse is efficient too with a 5.6-liter Direct Injection Gasoline V8 engine.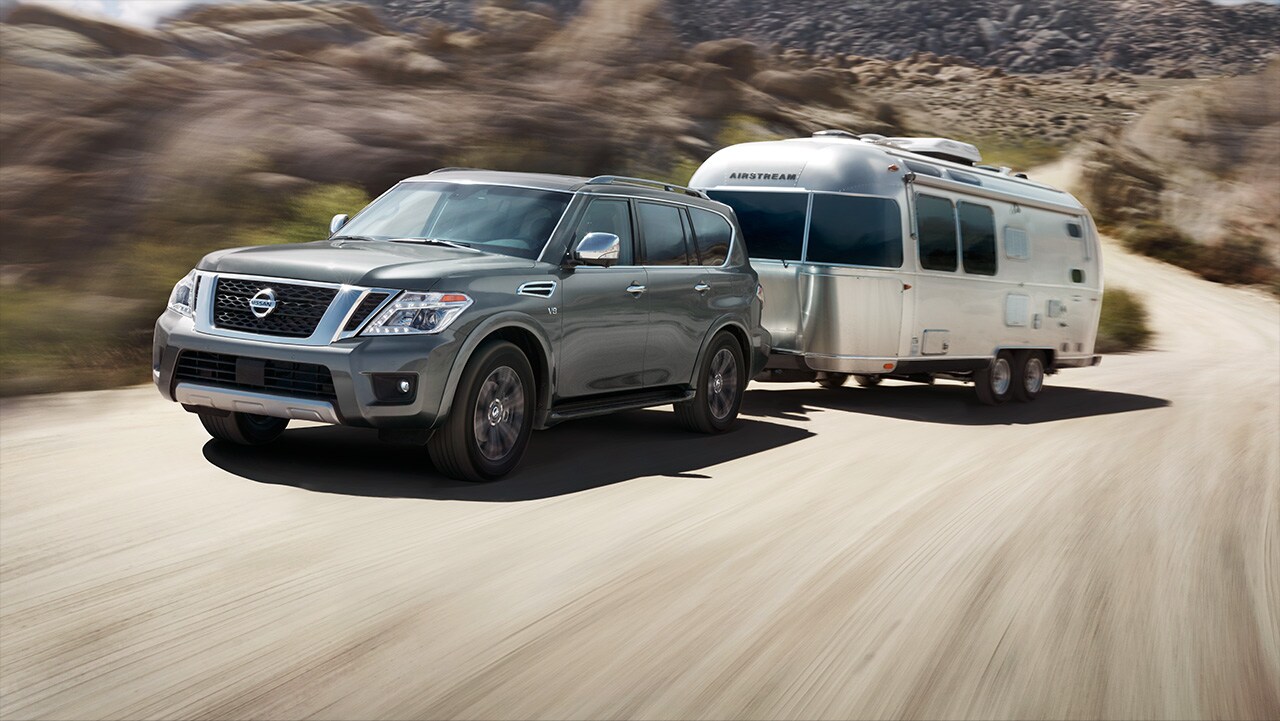 The Nissan family of SUVs has so much to offer and explore. In order to complete your research and find the perfect SUV for your needs, we want to get you set up with a test drive with your SUV soulmate. Setting up your drive is so easy! Give Larry H. Miller Nissan Arapahoe a call at (888) 448–9022 and our sales team will get you an appointment to come check out your options. Feel free to bring the whole family to check out the comfort you'll find in these SUVs.