At Larry H. Miller Nissan Arapahoe, we want to help you make the decision that is right for you. Whether you lease or buy we want what is best for you.
So let's get started:  Leasing is often a decision based on lifestyle. So take a moment and consider the following questions.
Do I prefer to drive a new or late model car and keep up with the latest trends, technology, and safety enhancements?
What can I afford for my monthly cash outlay, and how does that equate to the type of car I would like to be driving?
What is the Difference Between Buying and Leasing a vehicle in Denver?
 When buying a new Nissan, you'll pay for the entire cost of the vehicle regardless of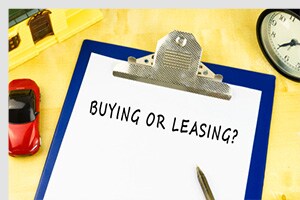 how much you use it. The monthly payment will typically be higher than leasing, and you'll probably shell out a down payment, sales tax and your determined credit rate will be based on your credit score. The first month payment will be made at the time of signing. 
If you decide to lease a new Nissan in Centennial, you'll pay a monthly portion of the vehicle's cost. This is the part you will use during the time you are driving the vehicle. While leasing is commonly seen as renting, that is not the case. Leasing is a form of financing. There may be a choice of making a down payment, you pay sales tax only on your monthly payments, and you pay a financial rate called a money factor. The money factor is similar to interest on a loan. There may be additional fees that are not applicable when purchasing a vehicle. There also may be fees when the lease term is up. 
 Leasing a new Nissan in Centennial, at Larry H. Miller, generally allows you to get more car for your money, and you may have the option of no money down.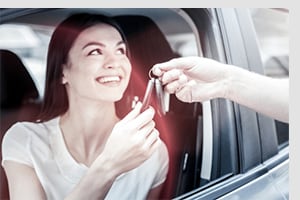 In addition, not only will you only be concerned with routine maintenance, but you will never have to sell your car. Every new Nissan is supported by 36-month/60,000-mile powertrain warranty (engine, transmission/transaxle, front-wheel drive system, rear-wheel drive, seat belts and airbags). 

The benefit to a Denver business owner is
leasing payments are written off as a business expense
on your tax return, as well as lease obligations do not show up as a debt on a credit report.
Click here to read the IRS publication regarding leasing for small businesses.
So what did you decide? What are your priorities? Everyone is different and we have different priorities in life. Whether you decide to lease or buy, stop by Larry H. Miller Nissan Arapahoe to find the perfect vehicle for you!