The new Nissan Altima in Denver has gotten a major update for 2019! Part of the update is a new grille update that makes the Altima look bigger and better than ever before. The Altima also received a new suspension that brings the Altima lower to the ground for improved handling and acceleration. 
The
new 2019 Nissan Altima
in Centennial now has All-Wheel-Drive capability now!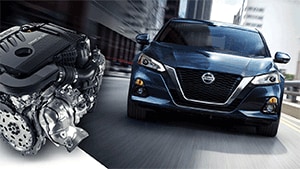 That means the Altima can go where it has never gone before. Now the Altima can be used to easily explore the rugged Rocky Mountains during the weekend and still get over 30 miles per gallon during the week for commuting to and from work. This makes the Altima in Centennial perfect for anyone!
The new Altima also features a new engine. While we have gotten rid of the V6 engine we are excited to introduce a new turbocharged 2.0-liter four-cylinder engine. This new engine will give an added boost to the fuel economy of the Altima while being quick and fun to drive. Nissan also decided to add a continuously variable automatic transmission that will dramatically improve acceleration and efficiency in the new Altima.
The 2019 Nissan Altima has also been equipped with the brand new ProPilot Assist. Nissan's new ProPilot Assist is a safety feature that bundles together a group of sensors, radars and cameras to aid drivers while on the road and can even provide a semiautonomous driving capability in the Altima.  The Altima's cruise control can even completely stop the Altima and then make it start moving again. The semiautonomous driving system is sure to make life easier for all those tired commuters in Denver's traffic.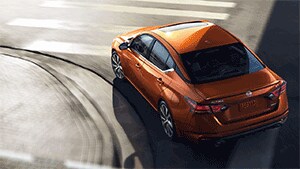 Some more safety features on the new 2019 Nissan Altima include blind spot monitoring, lane departure warning, automatic high beams, traffic sign recognition, forward rear automatic braking that can automatically apply the brakes if the car senses it is in danger of hitting an object are also available on the Altima. 
Come in and see the new 2019 Nissan Altima at Larry H. Miller Nissan Arapahoe today!