Oil Change Centennial, CO 80112
Keep Your Car On The Road. Get An Oil Change At Nissan Arapahoe.
Taking car of your car is important for its' resale value and reliability. All services performed at Nissan Arapahoe is done by one of our Certified Auto Technicians and will be recorded in your vehicles CARFAX history report. This can make thousands of dollars difference when you decided to move on from your current vehicle and attempt to resell it.
Oil changes can make your car last longer.
Every single oil change you make helps your vehicle live longer. Oil regulate the operating temperature inside your engine and helps maintain everything is lubricated properly.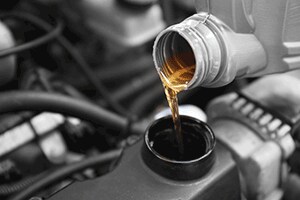 New oil absorbs engine heat and takes microscopic engine wear particles away from your engine.
The basic role of engine oil boosting your gas mileage
Engine oil is the lubricant of the vehicle. After miles and miles on the road, the oil doesn't work as well and will have a harder time lubricating the moving parts of the engine. This results in an increase in friction and will cause your vehicle to get worse gas milage.
To get your oil changed correctly, contact Nissan Arapahoe and one of our many Certified Auto Technicians will be happy to help you. Schedule an oil change for your car, truck, or SUV here.
Hours
Monday

7:00am-6:00pm

Tuesday

7:00am-6:00pm

Wednesday

7:00am-6:00pm

Thursday

7:00am-6:00pm

Friday

7:00am-6:00pm

Saturday

8:00am-5:00pm

Sunday

Closed
See All Department Hours
Dealership Hours
Monday

9:00AM - 8:00PM

Tuesday

9:00AM - 8:00PM

Wednesday

9:00AM - 8:00PM

Thursday

9:00AM - 8:00PM

Friday

9:00AM - 8:00PM

Saturday

9:00AM - 8:00PM

Sunday

Shop Online 24/7
Parts Dept. Hours
Monday

7:00am-6:00pm

Tuesday

7:00am-6:00pm

Wednesday

7:00am-6:00pm

Thursday

7:00am-6:00pm

Friday

7:00am-6:00pm

Saturday

8:00am-5:00pm

Sunday

Closed
Service Dept. Hours
Monday

7:00am-6:00pm

Tuesday

7:00am-6:00pm

Wednesday

7:00am-6:00pm

Thursday

7:00am-6:00pm

Friday

7:00am-6:00pm

Saturday

8:00am-5:00pm

Sunday

Closed